First Use - Grant Access
The first time you use the app, you need to grant access to the app. You will be presented with the following

Click Allow access. On the next screen you will be presented with a list of permissions. Please review these and if you have any questions please contact us. The app only requires read access to data and does not make any updates.
Viewing the Related Issue Panel
To view the Related Issue Panel just click the Related Issues button in the issue view.

The Related Issues panel will display below the description field.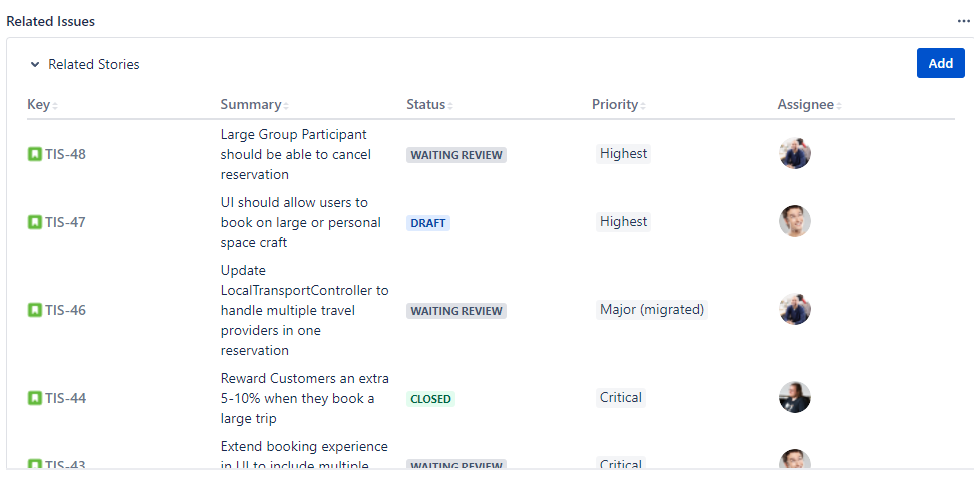 The Add button will launch the Create Issue screen. At this time, the Create Screen will allow you to create any issue. This issue may or may not fit the JQL criteria for the Related Issue Panel. In future we hope to customize this to allow you to add an issue that meets the criteria by setting default values in the Create Issue screen for the relevant fields.